Established in 2010 by Simon Roderick, a recruiter with 20 years City recruitment experience, Fram Search is a specialist boutique financial services recruitment consultancy. We focus on permanent and interim recruitment in the UK & internationally with most of work being experienced hires through to the marzipan layer.
Our aim is to build close and lasting relationships with firms who become repeat customers, and with candidates who we help throughout their career.
Our senior recruiters are very experienced in executive search, and our wider team of consultants highly trained and able to support clients with contingent recruitment. We have a demonstrable track record of managing team moves, which has helped our clients increase their revenue significantly.
We offer both retained executive search and contingent charging models, but utilise headhunting methods and our strong network on all assignments in order to attract passive talent, as candidates are being saturated with job adverts online. The strength of our networks also enables us to help firms seeking to make acquisitions/sales, and with capital raising.
We are very proud of the long standing relationships we have built with both clients and candidates. We strive to offer best advice to both parties, and maintain the highest levels of confidentiality in keeping with any professional business.
Diversity & Inclusion
Wealth Managers & Family Offices
Specialist & Asset Finance
There are so very few recruitment consultants who engender trust – Fram is one of them. Their mantra of quality over quantity means I look forward to every Fram candidate interview.

From initial selection to post onboarding they are hands on, supportive and professional throughout.
Read more testimonials
Fram was the strongest wooden ship ever built and was used by the revered Norwegian explorers Fridtjof Nansen and Roald Amundsen for their polar expeditions.
Just as with our name-sake, we believe pioneering thought, attention to detail, and a robust but flexible culture are qualities to aspire to. It also happens to be an abbreviation of our founder's alma mater.
Victory awaits him who has everything in order – luck, people call it.

Defeat is certain for him who has neglected to take the necessary precautions in time; this is called bad luck.
Simon Roderick
Simon focuses on senior appointments on behalf of clients and manages key relationships.
He graduated in Law from Queen Mary, University of London, and prior to founding Fram in 2010, Simon ran the Wealth and Asset Management practice of a West End based executive search business.
Simon's experience includes team moves and placing senior individuals across investments & advice, finance, sales, operations, and legal & compliance. His clients include: wealth and asset managers, hedge funds, family offices, financial advisers, insurers, banks, and law firms.
sroderick@framsearch.com
01525 864 372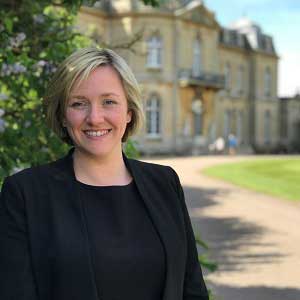 Kelly Biggar
Kelly joined Fram in 2014 after a career in sales. Kelly manages our Investments & Advice practice and works with a number of the industry's leading firms. Her placements include Investment Managers, Financial Advisers, Telephone Based Advisers, Paraplanners, and Assistant Investment Managers. She has also helped long standing clients find support staff such as PAs.
Kelly works on opportunities across the UK.

kbiggar @framsearch.com
07803 210 355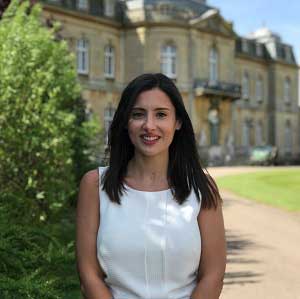 Chloe Tillman
Chloe is a graduate of the University of Bedfordshire and joined Fram in 2015. She is responsible for our Sales & Marketing practice. Chloe works with Asset Managers, Private Equity & Venture Capital firms, EIS providers, Platforms, and Life Insurers and has placed candidates across the UK. Her experience includes placing individuals into field and telephone based roles, clients services, and operations. She works with candidates of all levels of experience.
ctillman @framsearch.com
07864 653 036
Emily Swain
Emily joined the Fram team in March 2018 after graduating with a 2:1 in Journalism and Media Studies. Emily works in our Infrastructure practice predominantly focusing on assignments in finance, risk, legal & compliance, and operations. She spends a great deal of time meeting individuals in these markets building high quality long term relationships, and she works with graduates through to heads of department.
eswain @framsearch.com
07809 738 531
Mia Holder
Mia joined Fram in August 2017 as an Apprentice, after completing her A-levels. She is now a Consultant, having completed her level 3 recruitment apprenticeship as one of the first in the country. She has experience of working with a wide range of clients, and of providing expert support on assignments. She has worked with Specialist Finance & Lending firms, Investment Management firms, Financial Advisers, and more recently Law firms.
mholder @framsearch.com
07864 653 037
Beate Oera
Beate joined Fram in 2011, and as Head of Operations runs our marketing and research functions. She speaks five languages, is Norwegian, and has a background in information sciences, having originally studied both philosophy and ballet at university.
boera @framsearch.com
07885 216 855